While you were serving your country, the frequent relocations may have caused you to rack quite a bit of debt. Add in the fact that you probably didn't have time to learn money management techniques and your spouse may not have a job of his/her own, it's quite easy for you, a member of our military or a vet, to fall deep into debt. It doesn't even end there.
Once you're out of active duty, even more debt comes in. You may experience an unexpected emergency such as an illness or accident. You may suddenly lose your job or your business fails. Plus, the Service Members Civil Relief Act only protected you from high credit card repayment rates when you were on active duty. Once you were out, the standard interest rates would have kicked in, further increasing your debt. In short, you probably may be facing more debt than your civilian peers.
Now, it may be quite easy to just give up. It's not an uncommon thought. Debt can be incredibly depressing. But before you start entertaining these dark thoughts, you should know that there are several debt relief options for veterans. Yes, there is a light under the tunnel. Let's go check it out, shall we?
Military Debt Consolidation Loans
This is a great option if you already have an existing VA loan on your home. Provided directly by the US government, a Military Debt Consolidation Loan (MDCL) will help you consolidate all your unsecured debts into one using your home's equity as collateral. Once consolidated, you'll be left with only one monthly payment made to one lender based on the total amount. Take note that an MDCL refinances your loan based on the appraised value of your home. You'll get a value that's more than what you currently owed and the difference will be given to you in cash. For example, if you owed $80k on your home, it may be valued at $100k. The $20,000 difference will be given to you in cash (minus any closing costs) which you can use to pay off credit cards, bills, and whatever other debts you may have.
The biggest benefit to an MDCL is that it typically offers lower interest rates, far lower than what you'd get if you were a civilian. In addition, the payment period is typically longer; it can be as long as 10, 15, even 30 years. However, you'll be turning your unsecured debt into secured debt. There's a chance you'll lose your home should you become delinquent in your payments. Also, you'll be exhausting the equity in your home and taking on more debt.
Online Personal Loans for Veterans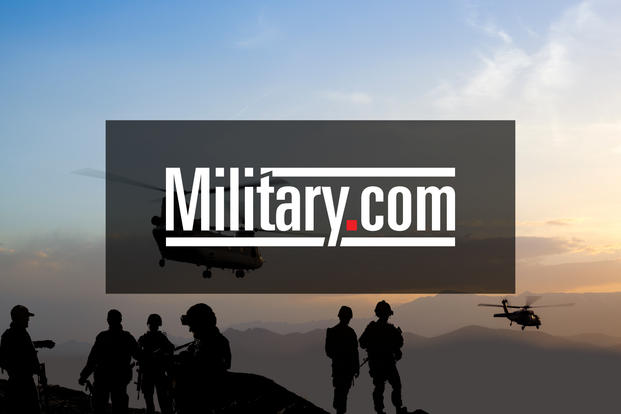 If you don't have a VA loan or would rather leave it as it is, there are a lot of online lenders of personal loans that cater specifically to veterans and active members of the military. You can use a personal loan to consolidate your debt, much like with the MDCL, except that you won't have to worry about turning unsecured debt into secured debt. You also won't have to risk losing your home. Some of the lenders that you can check out are Navy Federal Credit Union, USAA, LendingPoint, and Avant.
Military Debt Settlement
Another way to help veterans deal with debt is debt settlement. What is this? This is when you negotiate an agreement with your lender where you are allowed to pay less than what you actually owe. However, you will need to get the assistance of a debt settlement firm which is an added cost. Plus, it takes quite a while for this to get "settled" which can negatively affect your credit score.
Other Forms of Financial Help:
Loan Modifications: A VA Loan Modification is when the terms of your loan are changed by your lender to help you avoid foreclosure. All your delinquent payments are rolled into a new balance and the lender gives you a new payment schedule.
Repayment Plan: if you missed some of your payments, some lenders will allow you to negotiate a new payment plan. You may be allowed to pay an additional amount each month along with your usual payment until you make up for all the missed payments.
Deed in Lieu of Foreclosure: this is when you deed the property to the lender instead of foreclosure.
Postponing Foreclosure: this is when the lender agrees to put a hold on the foreclosure process to give you enough time to sell the home and pay off your debt.
Financial Assistance for Veterans
You don't need to stick to loans in order to get cash to pay off your debt. There are other resources available to veterans.
The Coalition to Salute America's Heroes: this nonprofit helps veterans cover the costs of certain bills such as utilities, car payments, mortgage payments, and medical bills for wounded veterans. You will need to meet the eligibility requirements such as participation in Operation Iraqi Freedom, Operation Enduring Freedom, or Operation New Dawn.
Rebuild Hope: this nonprofit provides disabled Iraq and Afghanistan veterans with financial counseling as well as emergency financial assistance grants.
Modest Needs Homecoming Heroes Grant: this nonprofit provides eligible military veterans with a financial assistance grant to help pay one-time emergency expenses.