Halloween is just around the corner which means it's time to start planning for what to wear at your annual Halloween party if you haven't already. There's always that pressure to find that costume that makes you stand out, in a good way. So, to help ease the burden, we decided to scourge the internet for some of the best Halloween outfits this 2018.
Superheroes
2018 is the year of superheroes – the Avengers, Black Panther, Venom, Deadpool, Antman, etc. You've got the pick of the litter. All you need to do is find the one that appeals to you most. The best thing about this kind of Halloween costume is that there are probably a lot of places where you can get them or ideas on how to DIY them.
Black Mirror's White Bear
Black Mirror is today's Twilight Zone, full of scary episodes to choose from. If you're looking for a scary costume from this series, the "White Bear" episode is the one that goes to the top of our list. You can easily dress up as one of the hunters with just a ski mask, a coat, gloves, and a fake rifle. Or, wear a short strapless yellow dress and over a white tee along with red rubber gloves, a long rhinestone necklace, and a lamb mask.
The Purge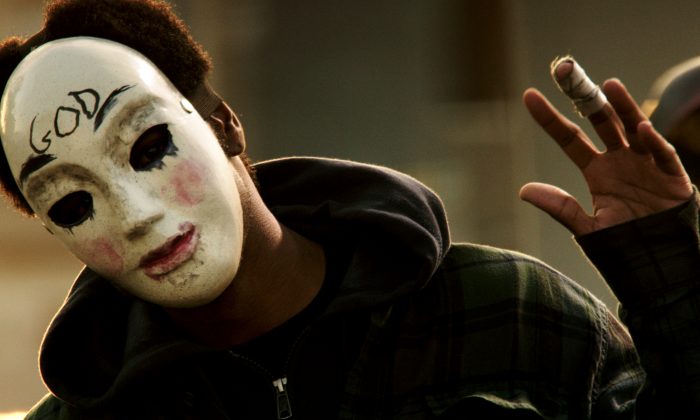 The Purge is back this Halloween. And it's still as scary as previous movies in the franchise. One thing you can say about this horror movie is that it has a lot of ideas for scary outfits. The most important element to any Purge costume is the mask. You can go for the Candy Girl's Kiss Me mask, the GOD mask (from the 2nd film), or the twisted Lady Liberty one. O, you can create one of your own. Pair it up with a bloodstained outfit and a fake machete, and you're good to go.
Riverdale & Sabrina
Riverdale and Sabrina are two of the most highly anticipated shows airing this October, just in time for Halloween. Given the dark nature of the shows, it isn't surprising that they are a source of inspiration for this year's costumes. Dressing up as one of the gang isn't going to be a hardship. It's even better if all of your friends do it with you. As for Sabrina? The recently released trailer gives lots of ideas. Father Blackwood, anyone?
Fortnite
This online video game has taken the world by storm and it seems that Fortnite Halloween costumes are going to be the top contender this year. And there are tons of options to choose from – Skull Troopers, Brite Bombers, Dark Voyagers, Crackshot, Rex, Raven, and more. There are a lot of accessories available as well like the basic pickaxe, a rainbow smash pickaxe, a Boogie bomb, and an actual sound-playing Pumpkin Launcher. There's even a Llama Piñata! Granted, it's not going to have building materials or even candy inside. But anyone who's played the game even casually is going to appreciate what you're lugging around this Hallow's Eve.