With PS4, Xbox, Nintendo Switch, and smartphones, video games have gone a long way. But there's no question that PC games still reign supreme. After all, where else would you find 90s classics still being played today? There are a lot of old PC games have been remastered to the excitement of old and new fans. And then there are some that remain legendary, still being played today despite the plethora of new ones introduced each year. If you want to know which PC games have enjoyed years of popularity and are still going strong today, we've got just the list for you.
1. World of Warcraft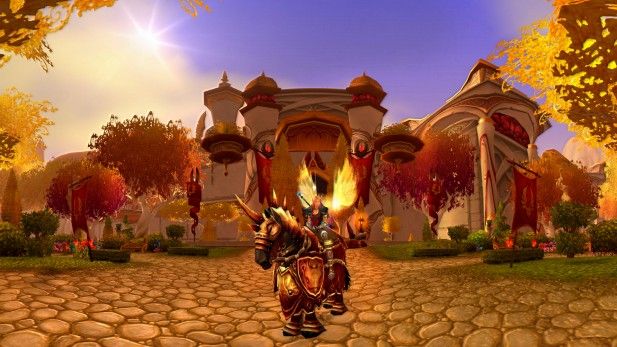 For the Horde! Or, the Alliance. This MMORPG (that's massively multiplayer online role-playing game in case you don't know it) has been around for 14 years and is still going strong. The game is set in the world of Azeroth where players belong to one of two factions, fighting with each other and going on different quests as they explore the different lands. While this game has undergone several expansions and updates over the years, it's still considered a classic in this genre.
2. Diablo II
Blizzard which also happened to make World of Warcraft released this role-playing game as a sequel to the original Diablo. The game lets you choose one of several heroes to fight against demons, imps, and various other monsters as you try to catch the Dark Wanderer who is currently possessed by Diablo as well as prevent Diablo's brothers from taking over the world. This PC classic was first released in 2000 and Blizzard hasn't updated the graphics. That doesn't seem to deter fans, however. In fact, in 2016, the company updated the game to enable its huge fan base to continue playing the game on modern operating systems such as Windows 7, 8 and 10.
3. The Longest Journey
Unlike the hack-and-slash gameplay of Diablo II or the more involved gameplay of World of Warcraft, this classic is more of a point-and-click adventure. But it's not just any point-and-click adventure because it was considered the best of its time, the last of the good ones. The adventure is all about an 18-year-old art student who is able to travel between two realms – our world and the magical one of Arcadia – and needs to make sure that they are able to exist in harmony. While the graphics and the puzzles are not as great as what you'd encounter today, it's the story that still captures the attention of today's gamers.
4. Sid Meier's Alpha Centauri
Just like the Civilization series, the Alpha Centauri is a turn-based game. Released in 1999, the game is all about colonizing a distant planet and building your own empire by advancing your technology, map exploration, infrastructure transcendence, and military conquest. Sounds similar to all other Civilization games, right? Well, a lot of fans would disagree. The flavor lent by the narrative and the player's interaction with a strange new planet makes this a game for the ages.
5. Saints and Sinners Bingo
There are a lot of Bingo games available to play on your PC. But Saints and Sinners Bingo is unlike any you'll come across. It takes playing bingo to a whole other level. You get to travel from the East Coast all the way to the West, stopping at several cities along your journey to the International Bingo Championships. You get to collect special Good Luck Charms that can be traded or used to help you win games against a variety of characters, each with a unique personality. The game has been around for more than a decade and is still as entertaining for fans of Bingo. Also, it's a great way to teach kids math.
6. Deus Ex
When it comes to a replayable classic, modern gamers and designers agree that it has got to be Deus Ex. It's one of the first to successfully combine a first-person shooter game with RPG dialogue and an adventure story, forever changing the face of gaming. The game was released in 2000 and has continued to influence a lot of modern games including Hitman and The Masquerade: Bloodlines.
7. Baldur's Gate II
Arguably, one of the best BioWare has ever made. Orcs, wizards, labyrinthine passageways, all the elements of a good fantasy game. The story is gripping and the fact that your interactions will affect how the game plays out upped the game's replayability to another level, causing many fans to continue playing the game more than a decade after its release. If you like solving puzzles, mysteries, and the world of D&D, then this is one classic you shouldn't miss.
When we first started out with this list, we already had several PC classics in mind, all of which are games still incredibly popular today. But our list is by no means definitive. There's still a whole slew of video games that continue to be frequently installed by gamers worldwide. Now, we'd love to list them all but we've got some games to play. Maybe next time. 😉